My name is Ryan. I'm a writer in Somerville, MA. Here's a really flattering photo of me on top of some ruins in Bosnia: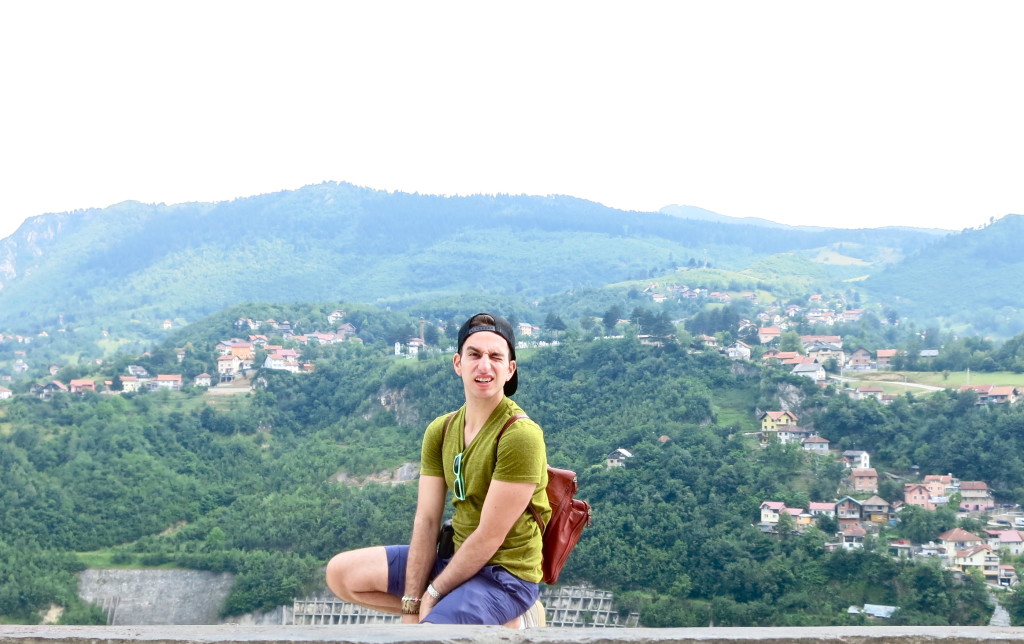 ABOUT ME
I grew up in a quaint corner of Connecticut (although not the quaint corner of Connecticut, which is Greenwich) and meandered north to Boston for school. Now I live and work in Somerville full-time as a project manager for a super cool interactive design shop that does super cool work for super cool clients.
Along with short stories, humor pieces, and the occasional meandering blog, I write campy YA across fantasy and science fiction. I mostly write about queer characters. I just finished a contemporary fantasy YA manuscript earlier in 2016, and I've been working with a few people on revising it before it gets sent out on submissions. If you're an agent or editor and want some info on this, either check your spam folder for my query or shoot me a note! I'm at:  ryan [dot] lasala [at] gmail [dot] com
Check out my  POST DIRECTORY (or the side bar) for a guide to my posting categories, and now for some misc. info:
Fun Facts About Me
I was voted Prom King and Prom Queen at the same prom, but the teachers thought it was a hate crime and so I wasn't acknowledged as queen at the actual dance. It was a retroactive crowning but the ballets never lie.
One time I pitched the former executive editor of The New York Times in a voicemail. She left me a (very nice) voicemail back. I'd like to think that she thinks about me occasionally and wonders what became of me.
In high school I spent three illustrious years as a competitive diver, placed into the states competition my senior year, and lasted long enough to be deemed the second worst diver there.
I have met Miranda Sings, and we have a photo together, but I don't know where it is so you're just going to have to trust me on this one.
My childhood (and current) heroes are Sailor Moon, Shirley Bassey, and Ursula the Sea Witch
I am immune to poison ivy. I think.
My favorite movie is Clue, and my favorite part is when Mrs. White is accused of killing Yvette. I've performed it as a monologue in auditions before (and gotten the part).
For the entire summer of 2010, on a weekly basis, I performed Beyonce's Single Ladies dance in its entirety for a crowd of to-be undergraduate students at Northeastern University. I am still approached about this.
I gave up rollerblading in Boston because of all the cobblestone, and because I am actually very bad at rollerblading!
I was interviewed in Bosnia once and it did not go well.
I am amazing at Pictionary.